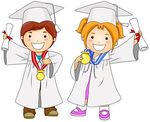 Congratulation on having made right choice to enhance your child's skill through the Brain Boosters Programmer.
Our Aim is to create and distribute world class programmer which makes a significant impact on the mental potential of the child. It is truly said "The child deserves the best from mankind".
We, with the innovative ideas and idelogy and methodical ways of teaching we undertake various process for mental development of a child to enhance their skill, confidence, concentration and all round growth.
It is rightly said that genius are ot born but made and brain boosters ensure every possible means to generate the potential of the child.
Parents offer various gifts on many occasions to their child but offering a course with Brain Boosters' parents realise dream come true and it becomes a life time gift and the student walks out with the title of Wonder Child.