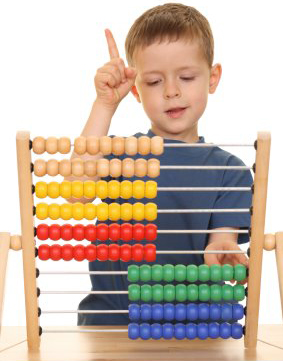 Brain Boosters has a talented team of abacus experts. Brain Boosters Mental Arithmetic for Tiny Tots Programmer.
Our Aim is to create and distribute world class programmes which makes a significant impact on the mental potential of the child. It is truly said "The child deserves the best from mankind"
For every class year child should carry his Brain Boosters Kit, i.e. (Bag, Book, Abacus, Crayons, Pencil, Sharpener, and Eraser)
In today's competitive world, one who is equipped with various skills is in the forefront. Great care is required from parents to nurture the potential in children to bring out the best in them. Neurologist says learning is easy and fun upto the age of 14. Our leaders of tomorrow are developed by parents and educational institutions. Our Academy, through its Abacus education, is committed to raise Indian children to be champions for challenge.
From birth upto teenage years, the range of the brain development is far greater than the physical growth. More importantly, in the first decade of life, the brain's ability to grow, change and compensate is especially remarkable. These are periods of opportunity, "prime times", during which the brain is particularly efficient at specific types of learning, and we are committed to generate the best skills in your children.