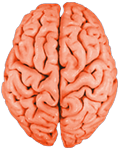 Books
Courses
No. of levels/Parts
Books consisting
in Each level/Parts
No. of books For its whole
Course

Mental Arithmetic
Through Abacus

8 levels
2 Books
16 Books and 2 Dictation Books
Vedic Maths
4 Parts
1Book and Rough Notebook
4 Books and 4 Note Books
Abacus for Tiny Tots
4 Parts
1Book
4books

*Note:- The Kits consisting of Bags Abacus Tools, Crayon , Eraser , Sharpener and Pencil Along With Books.