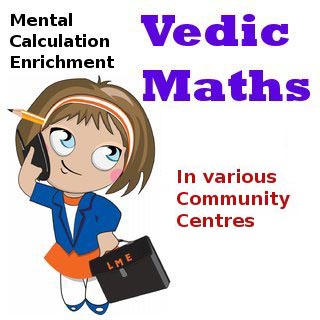 This is Your Best Way to Help Your Child To Become Smart With Vedic Maths And Score A's!
In todays world of competition Vedic maths helps in improving mathematical skills of a child. It enhance in confidence building, provides sense of achievement, problem solving capability, creativity, concentration and mental endurance. Of late, Vedic Mathematics has been the talk of the World. But what is Vedic Mathematics? It is that branch which teaches you to add , subtract, multiply, divide and What not within minutes. More like mental mathematics but also a little different.
As you go through the Brain Boosters, Vedic Mathematics you will start looking at Mathematics from a different angle: you will feel that it is not at all as difficult as some people make it sound.
For students who love Mathematics, Vedic Mathematics can be learnt within no time and for those who do not at all like Mathematics, you will get addicted to it and realize that mathematics is not boring, after all.
Such is the effect of Vedic Mathematics!
Go ahead! Find out of yourself.